National Societies
Embrace the partnership with Spine Tango and unlock a wealth of benefits.
Start the conversation. We're here to engage.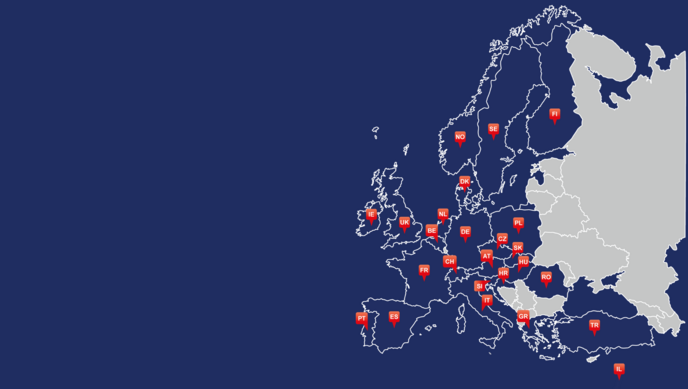 Customisation and standards
shap national standards
collaborative development
innovative financial model
voting rights

Participate in the formulation of national standards that reflect best practices in spine care and contribute to the overall advancement of healthcare.
Customise the registry to meet your society's unique requirements while maintaining essential common data. Optionally, create a personalised spine registry based on the Spine Tango foundation to provide unique solutions.
The development of the Registry is anchored in continuous collaboration, ensuring alignment with the evolving needs of society.
The partnership's financial model is based on industry subscriptions, with revenues generated used to cover registry costs, registration fees and potentially shared profits after fixed costs.
Full voting rights within the Spine Tango Task Force, the steering body for the ongoing development of the Registry.
Data, knowledge and infrastructure
national surveillance
access to resources
data aggregation
enhance research
Develop once and share platform
Develop once and shared
tailored flexibility
personalised access
Unlock valuable resources, including data and infrastructure, such as the prestigious Spine Tango Implant Library.
Streamline national surveillance and accelerate robust analysis through rapid data aggregation, while delivering tailored reports with comprehensive analysis for your society.
Access essential data, expert knowledge and sophisticated infrastructure, including the Spine Tango Implant Library.
Strengthen research with accelerated data aggregation, increasing analytical capacity.
Enhance surveillance with efficient data aggregation, enabling timely insights.
Access to all current and future services of the Spine Tango Registry through the innovative "develop once and share" approach, all at no additional cost.
Customise the registry to meet your society's needs while maintaining common data points. Optionally, build a personalised spine registry using Spine Tango foundation.
Use a dedicated personal database for quality assurance, research and performance validation to enhance your society's capabilities.
Spine Tango Team
Registration and further information on the registry
To the main navigation